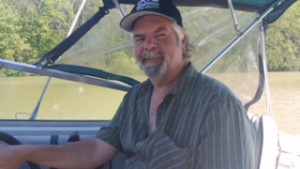 The Elgin County Ontario Provincial Police are hoping the public can help them find a missing Elgin County man.
Elgin OPP Constable Adam Crewdson said police are trying to find Steven Brett, 56, after responding to a missing person report from a residence in Belmont
Mr. Brett was last seen in Woodstock at about 7:20 p.m. on Monday, June 19.
"Family are concerned and officers want to locate him to verify his well-being," Const. Crewdson said.
Mr. Brett is described as six feet, two inches tall (188 centimetres), weighing 240 pounds (108 kilograms) with a heavy build.
He has shoulder length blond/grey hair with a grey goatee.
Mr. Brett was last seen wearing a dark green golf shirt, denim knee-length shorts, a grey baseball hat and running shoes.
He drives a blue Saturn Ion with licence plate BXKJ755.
"The Elgin OPP is requesting anyone with information that can assist police to call 1-888-310-1122," Const. Crewdson said.