First baby at STEGH in 2018
Dawson Robilliard waited until January 3 to arrive - read the Jan. 10 cover story - in stores now.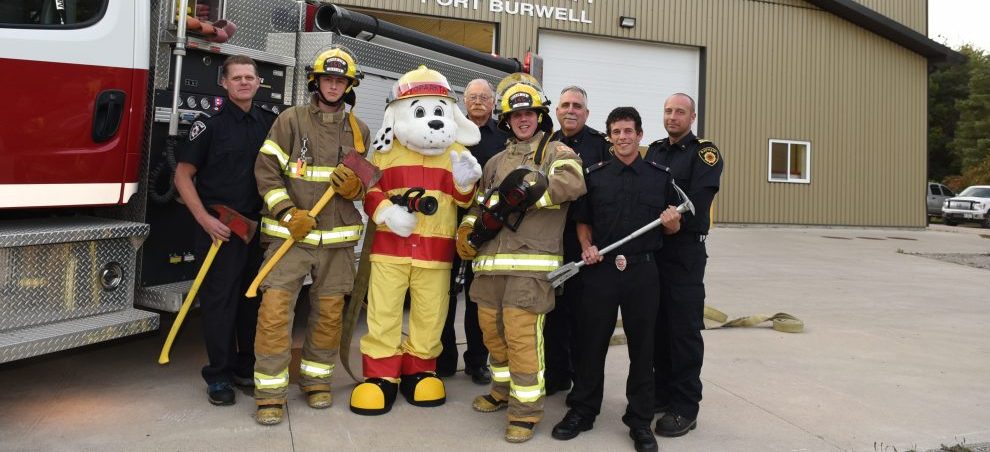 Citizens of the Year 2017
Our local volunteer firefighters from Aylmer, Bayham, Central Elgin and Malahide are bestowed the honour. Read more in the Jan. 10 Express-O-Gram. Pictured are members of the Bayham Fire Dept. # 1 with mascot fire dog "Sparky" in OCtober.