Team Building
Eva Trojek, 9, left, Rachel Cameron, 9, Clara Redding, 11, and Esme Trojek, 11, made snowmen and took turns sliding down the mound of snow in the parking lot of Aylmer Baptist Church on a Sunday afternoon.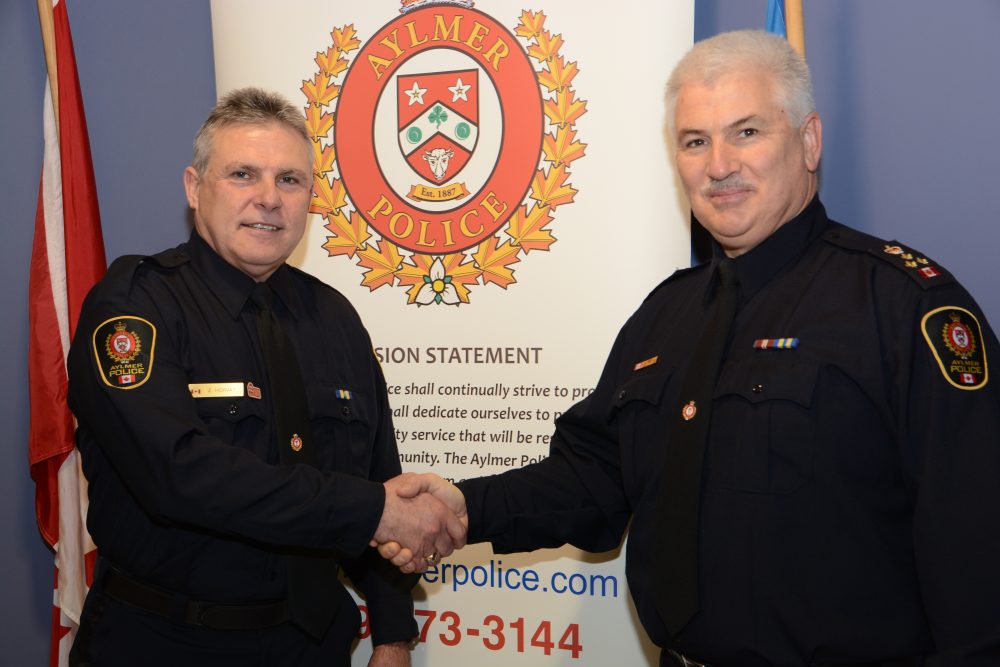 Swearing In
New Aylmer Police Chief Zvonko Horvat, left, received a congratulatory handshake from retired Chief Andre Reymer after being sworn in at police headquarters on Tuesday morning, Jan. 30.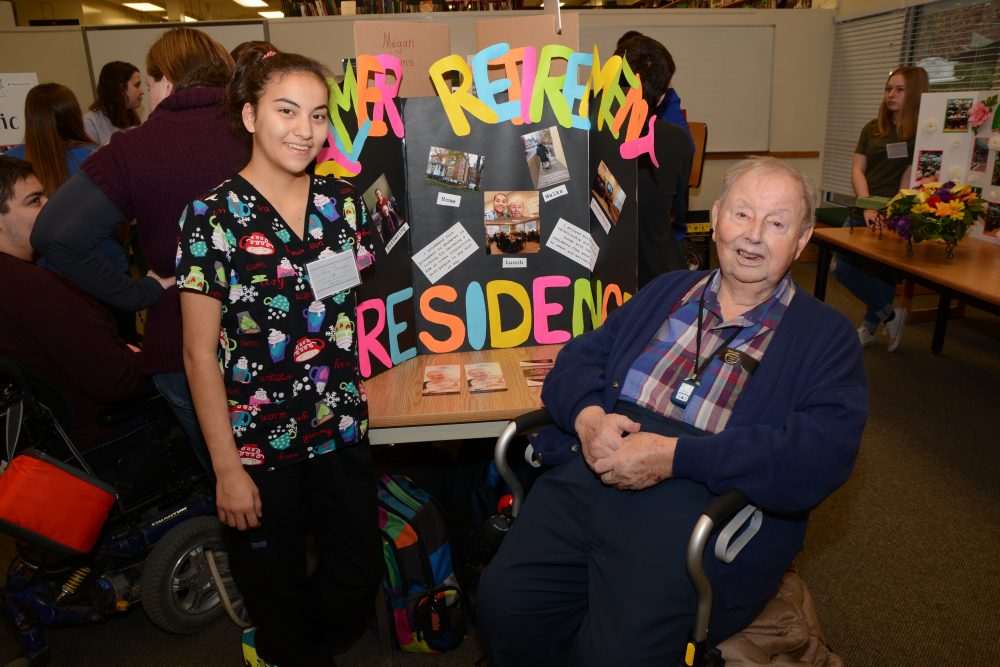 Career Day
EESS Grade 11 student Alicia Versteegen, 16, was joined by Fred Kristoff, resident of Aylmer Retirement Residence, at her display during the Co-operative Education Career Day Fair.