News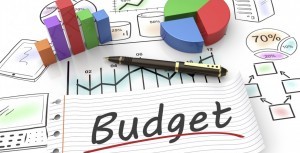 Five new pickups and a chipper draw scrutiny at Malahide
Malahide councillors want to know more about the age and mileage on five township pickup trucks before authorizing their replacement this year. And, Councillor Mark Widner told a budget committee meeting on Monday, Feb. 1, he wanted ...
read more »
Sports and Recreation
EESS swimmers compete at TVRAA finals
Jeremy Cunningham of East Elgin Secondary School raced through the water in the boys 200-metre individual medley final at the Thames Valley Regional swim meet at the Canada Games Aquatics Centre in London on Tuesday, Feb. 9. Competitio ...
read more»
Community Gallery
Obituaries
Marrian Smith of St. Thomas died on Tuesday, Feb. 9 in her 91st year. Visitation will be held on Tuesday, Feb. 16 starting at 11 a.m., followed by the funeral at 1 p.m.
Myrna Cowan of Eden died on Sunday, Feb. 7 at the age of 78. The funeral was held on Thursday, Feb. 11 at the Verhoeve Funeral Home, Tillsonburg.
Eileen Jordan of Aylmer died on Saturday, Feb. 6 in her 79th year. The funeral mass was held on Thursday, Feb. 11 at Our Lady of Sorrows Roman Catholic Church, Aylmer. Arrangements entrusted to the H. A. Kebbel Funeral Home, Aylmer.
View all obituaries »

Submit A News Tip
The staff at the Aylmer Express is always happy to receive news items, if you see something happening or have information for upcoming community events please let us know.
Learn more about submitting a news tip »
Subscriptions
The Aylmer Express is published weekly – every Wednesday by the Aylmer Express Co. Ltd. Online subscriptions are now available, read The Aylmer Express, anytime, anywhere.
Learn more about subscriptions »
Letter to The Editor
The Aylmer Express welcomes Letters to the Editor. If you would like to comment on an important issue or have something to say please send in your letter.
Learn more about submitting a letter »