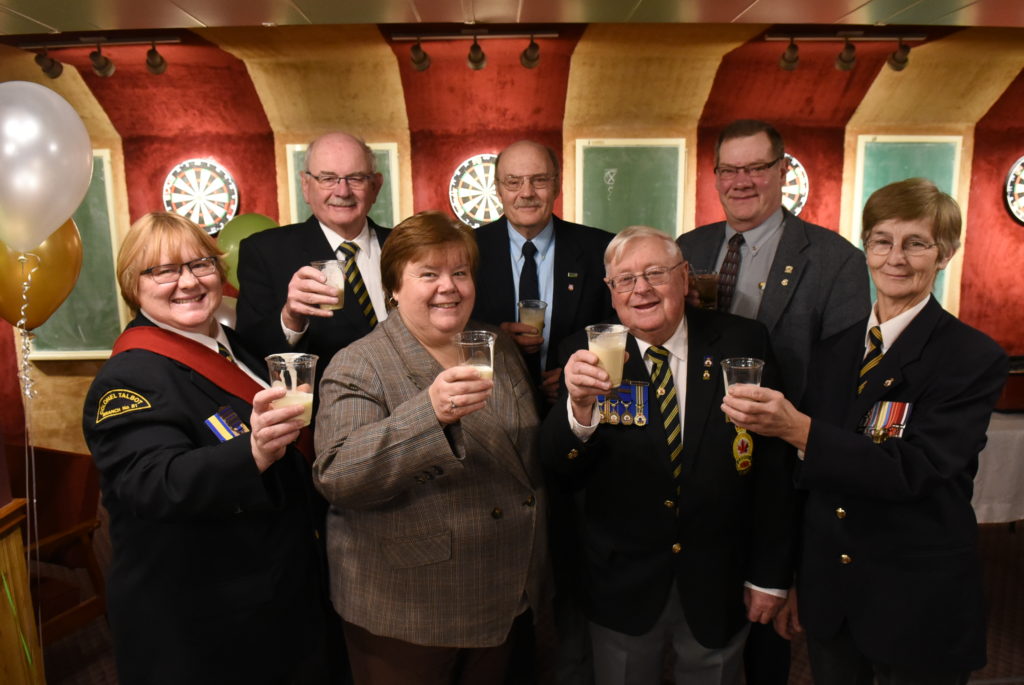 Attendees toasted the New Year on Wednesday, Jan. 1, 2020, at Colonel Talbot Branch 81, Royal Canadian Legion in Aylmer. The Legion served its traditional menu of "moose milk with or without" and clam chowder for its New Year's levee.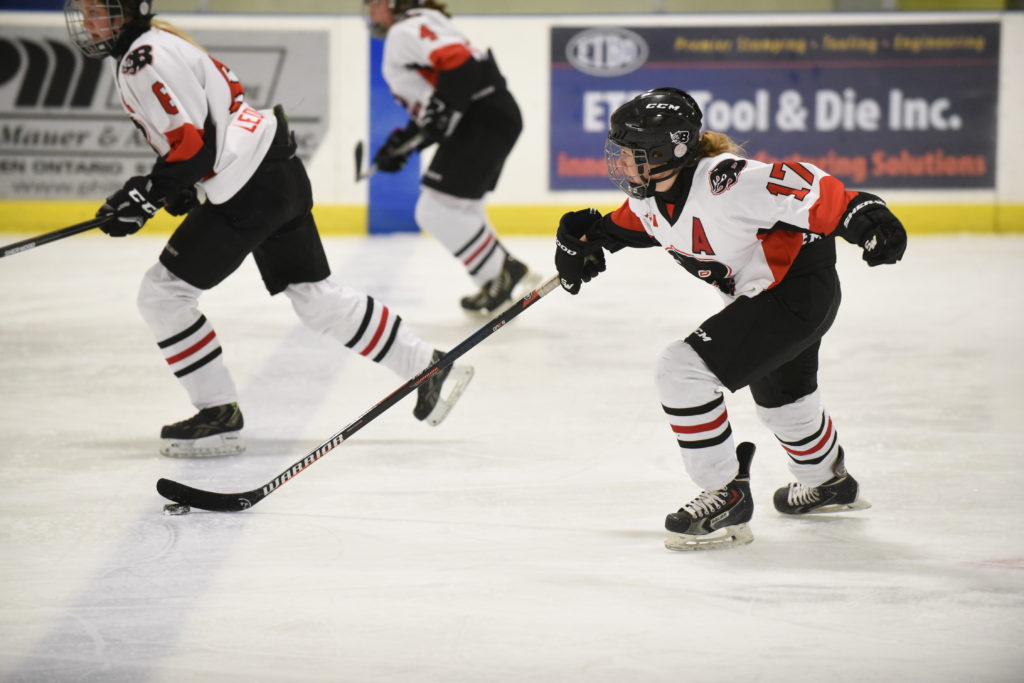 Ashley Stratton of host BAD Girls Midget C hockey team charged down the ice with the puck during a game against Lucan at EECC on Jan. 2.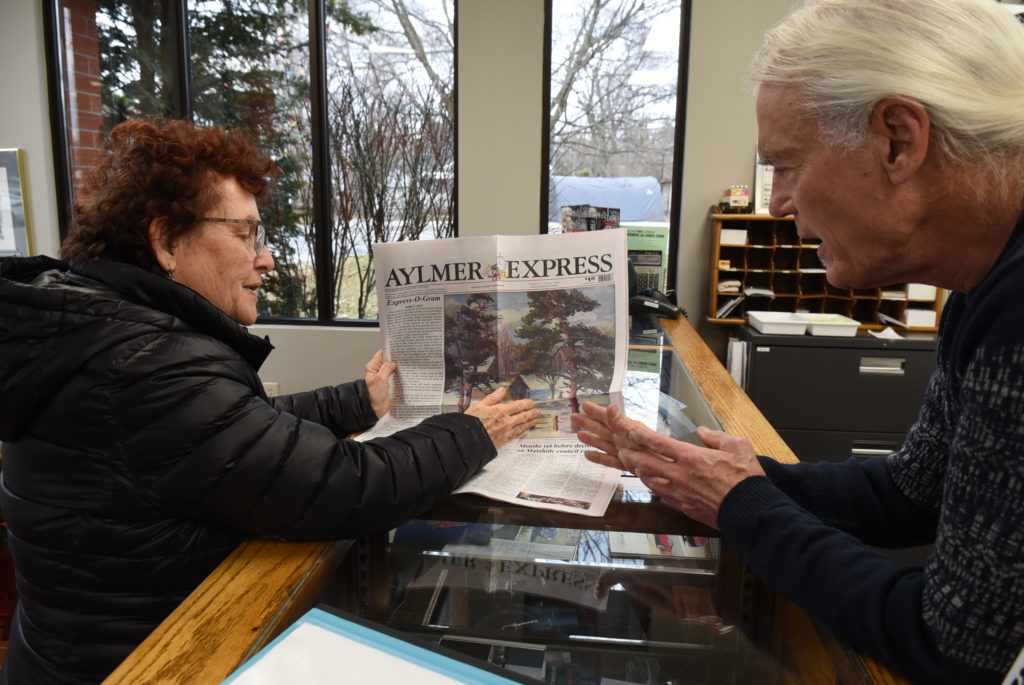 Rhonda McNaughton of Springfield, left, pointed out similarities between her grandparents' farm in Yarmouth Centre and a painting that appeared in the Express to Publisher John Hueston. She'd been surprised to find the painting there.