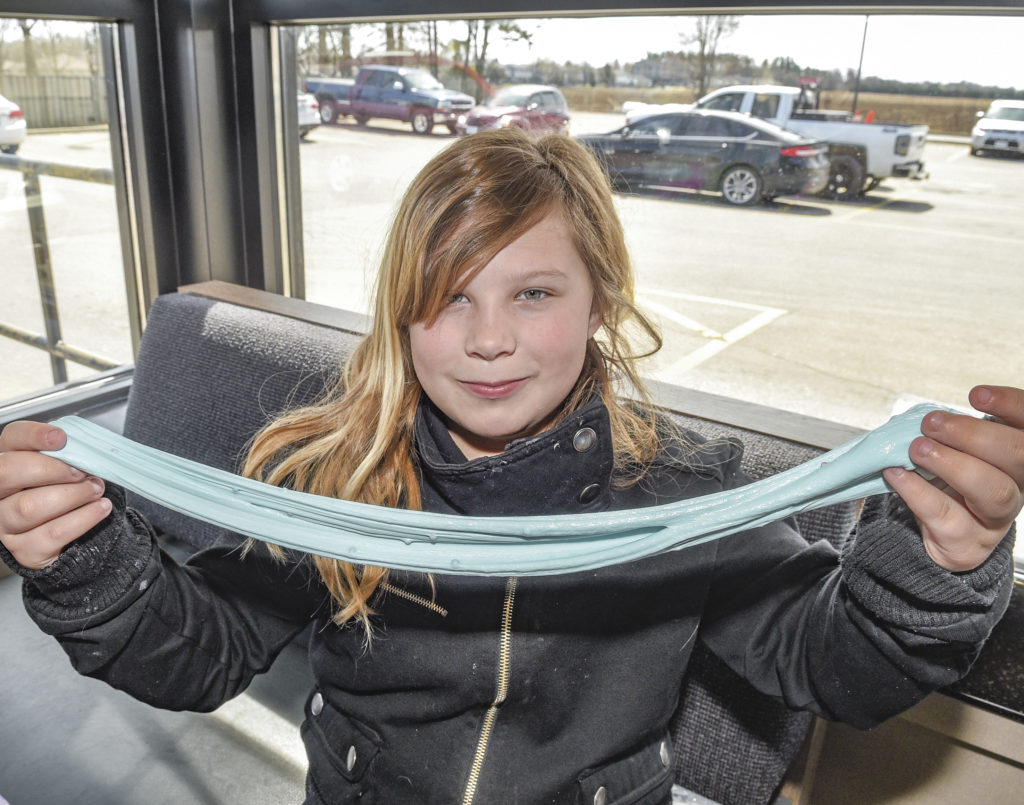 Brooke Daw, 9, of Aylmer stretched out a batch of "slime" she made during a Kids Craft Day at Tim Hortons on Talbot Street West in Aylmer on April 13.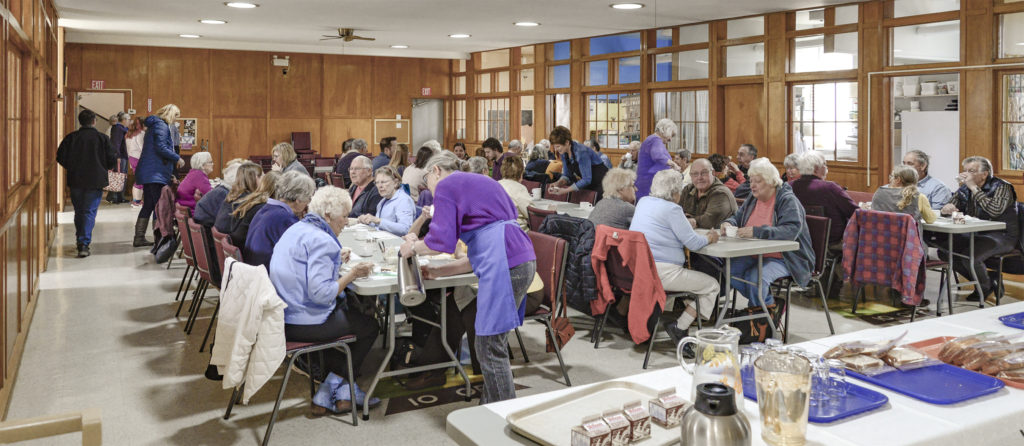 Meagre Meals
Community members enjoy their mid-day repast at the Meagre Meals Thursday, April 11 soup luncheon at Aylmer Baptist Church. Soup was sold out before the 1 p.m. close of the event.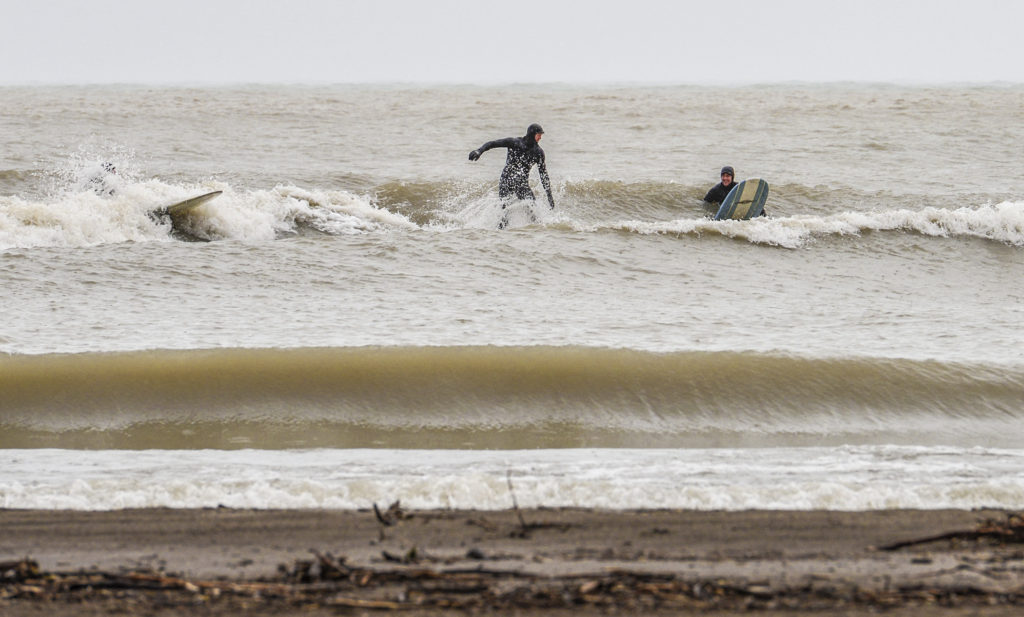 Surf's Up
One surfer caught a wave, while others waited for the next swell in the water off Port Stanley beach, Saturday, April 20.