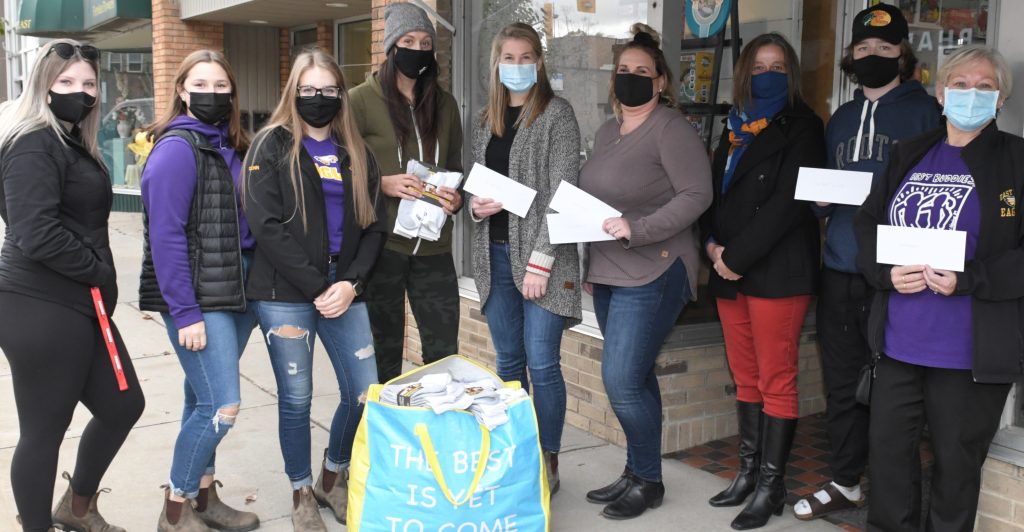 EESS 2019-20 grads presented donations to totaling nearly $6,000 to community charities and initiatives recently. The money had been raised for the annual prom, which had to be called off due to COVID-19. They said because the community had helped raise the money, it should go back to the community.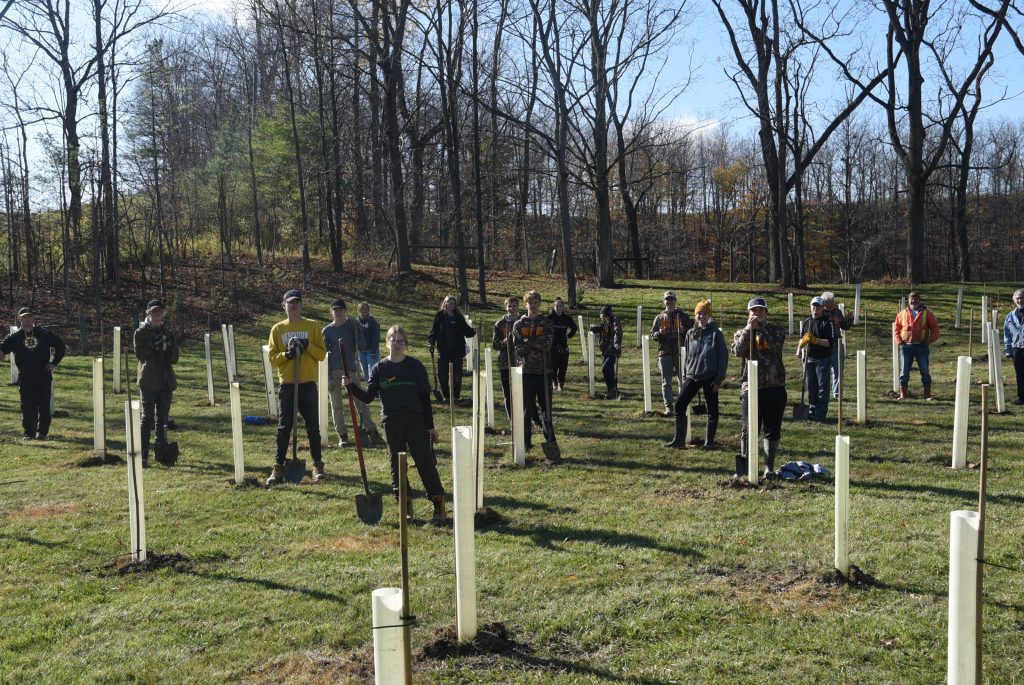 Students of East Elgin's Environmental Leadership Program (ELP) spent about six hours planting approximately 2,000 chestnut trees on and around Archie Coulter Conservation Area on Wednesday, Oct. 28. "Kids get an opportunity to do an in-the-field conservation project," said teacher Duncan Sinclair.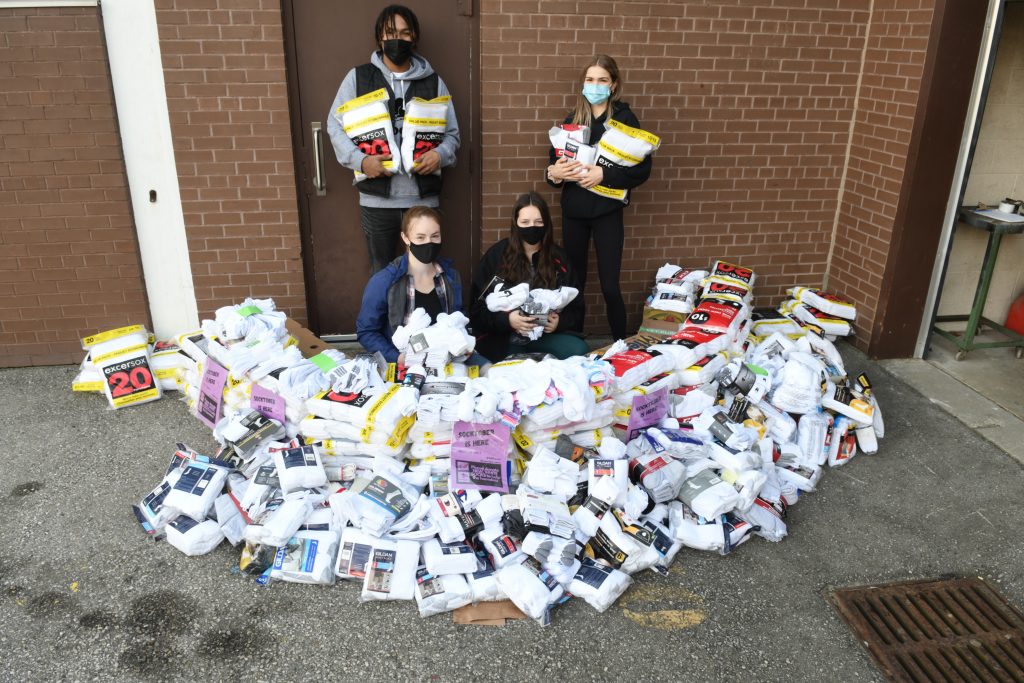 Students in the EESS Events class, held some of the 3,012 pairs of socks that will be donated to 519 Pursuit for distribution to local shelters.