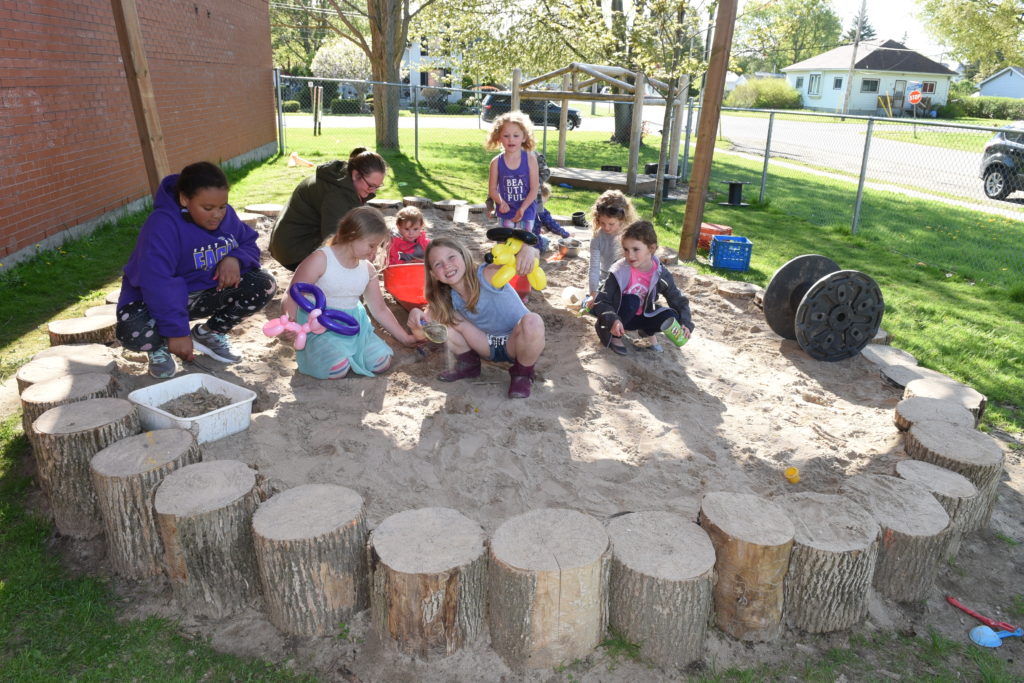 New play areas
Youngsters played in a huge sandbox that's part of a new Kindergarten playground at Port Burwell Public School during a May 21 open house.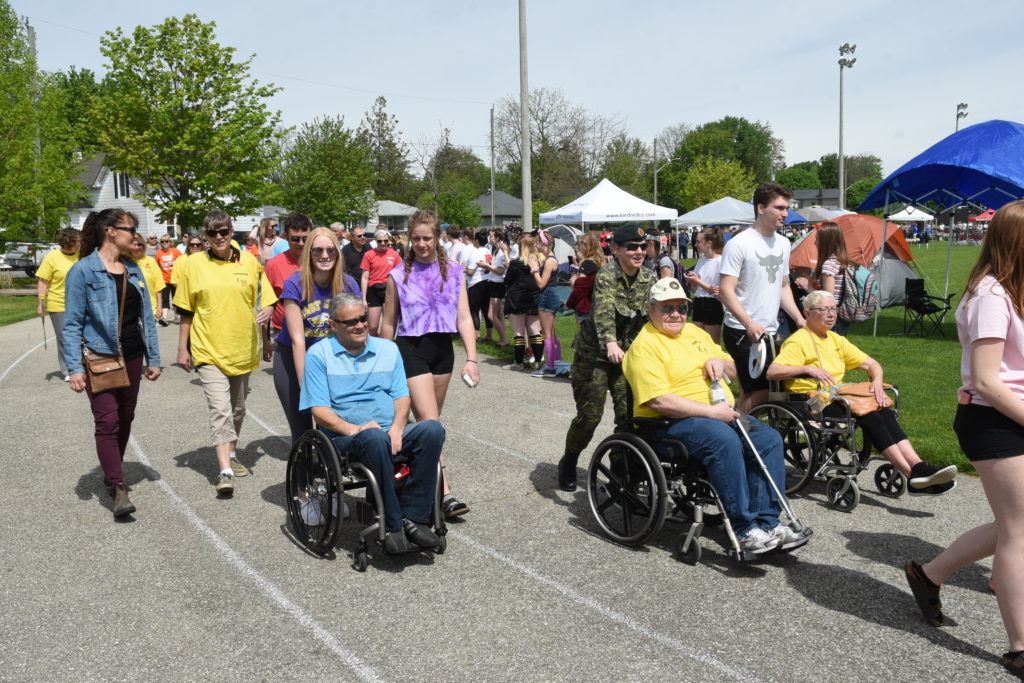 EESS Rallies for Relay
EESS hosted Relay for Life to raise money for the Canadian Cancer Society on Friday, May 24. Cancer survivors, and those still undergoing treatment, along with family members made a symbolic opening lap of the athletic field track behind the school.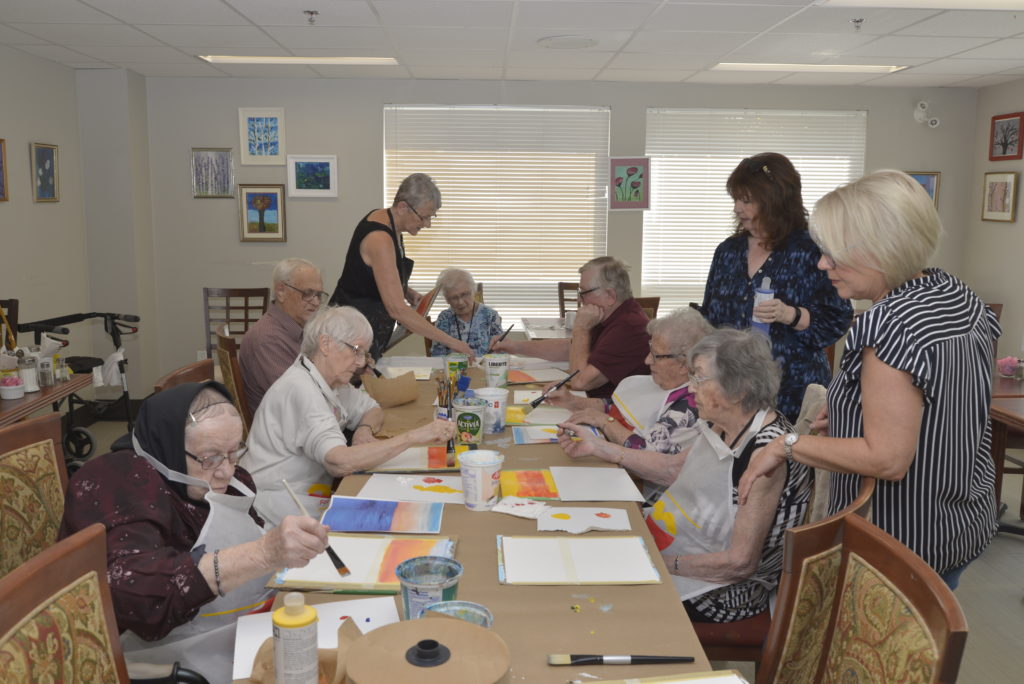 Judy Mennill (standing, left) leads a painting activity in the dining room at Aylmer Retirement Residence on Tuesday, May 21, with Helen Downie and Mary Bajc. Seated are Maria Peters (left), Joanne Bechard, Jacob Harms, Marion Freeman, Dan Dujardin, Hilda Moritz, and Katie Wellman.