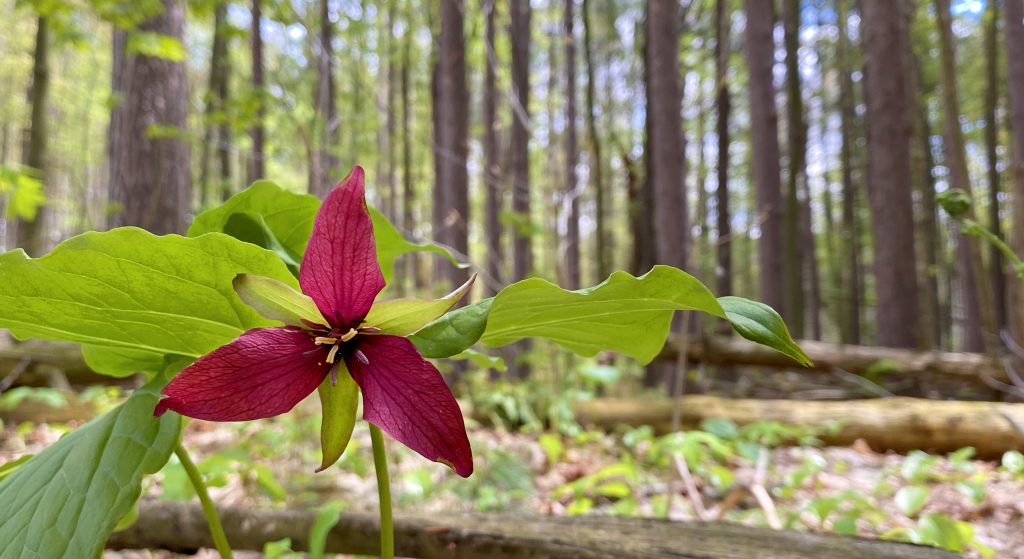 A red trillium blooms in Springwater forest.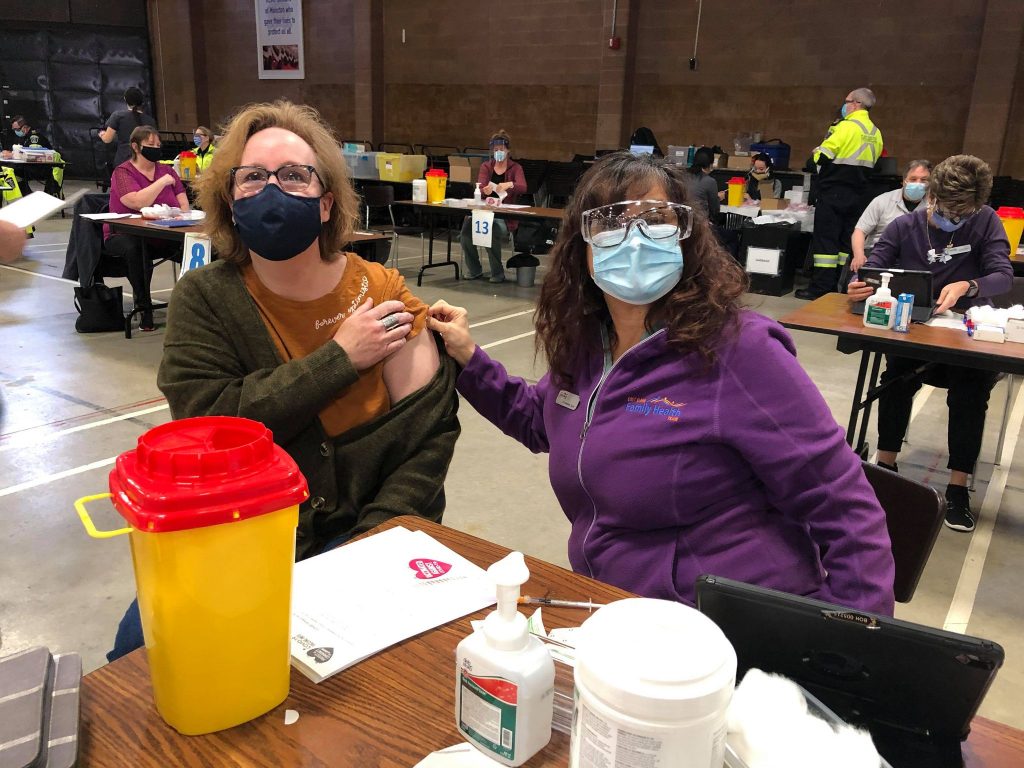 Sue Helm prepares for her COVID-19 vaccine, administered by Doctor Charlotte Taylor from the East Elgin Family Health Team. A one-day vaccination pop-up clinic at OPC targeted at those residing in the "hot-spot" N5H postal code filled all 500 available spots.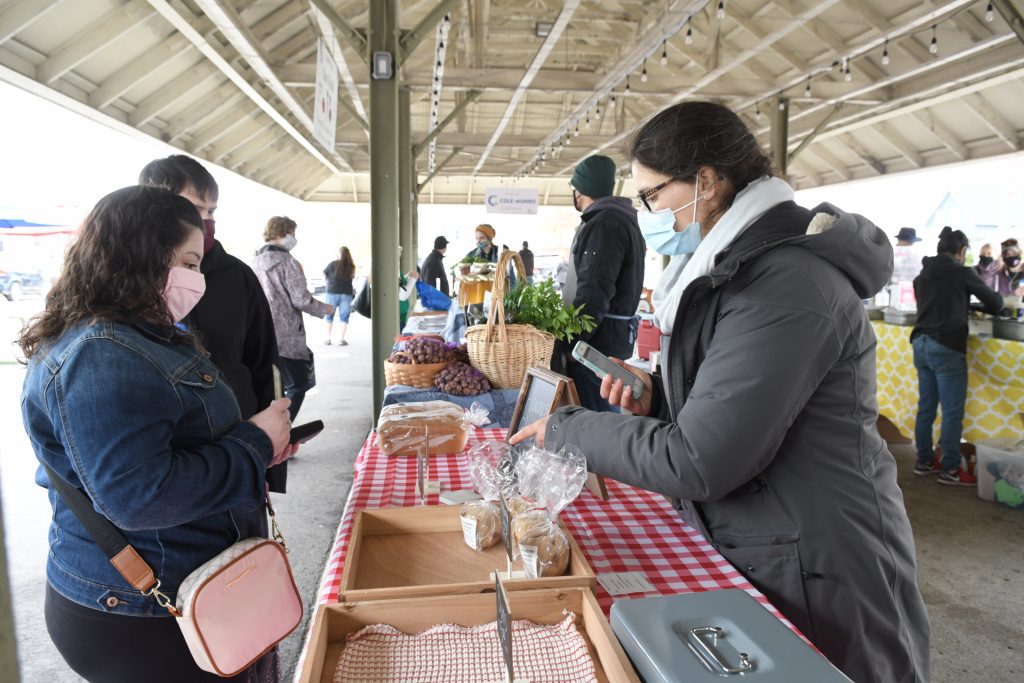 Tracy Unrau, right, of Abby Mae's Gluten Free on Chalet Line in Malahide sold baked goods  and farm eggs at the first weekly Horton Street Market of the year. The St. Thomas market hosts vendors and shoppers on mornings .