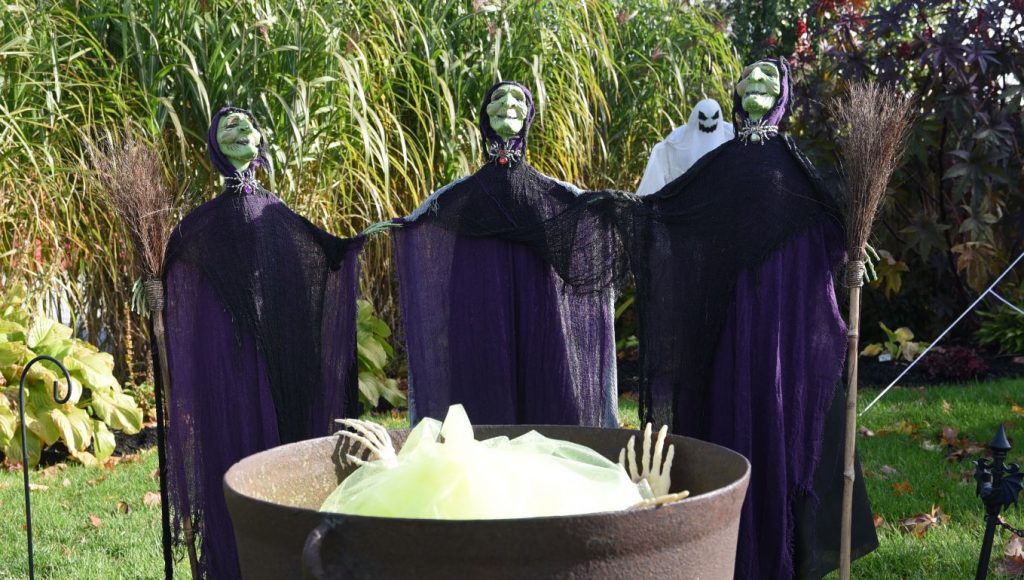 Unmasked, and too close, this spooky trio warns of poor public health behaviour for a pandemic Halloween. Southwestern Public Health is advising trick-or-treaters to wear face coverings, clean hands and keep distance, with suggestions for those handing out candy to use tongs or candy slides to deliver treats.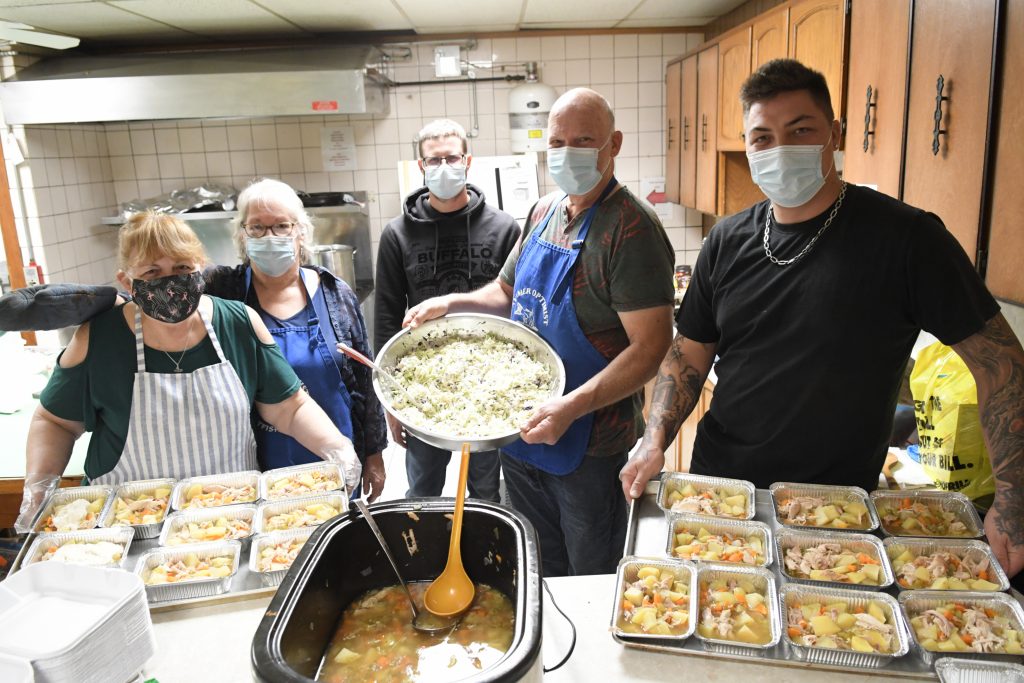 Aylmer Optimist Club members prepared 64 takeaway chicken and dumpling dinners for purchasers on Friday night, Oct. 16, including Alice Schram, left, Nancy Silverthorn, Tyler White, Jim Howe and Justin Grass.
190 years at Plains Church
Driver Barb Axford, left, received an individually-boxed cupcake from Deacon Jim Gibbons and Paster Margaret Bell during a drive-by celebration of the 190th anniversary of Plains Baptist Church in Central Elgin on Sunday, Oct. 18.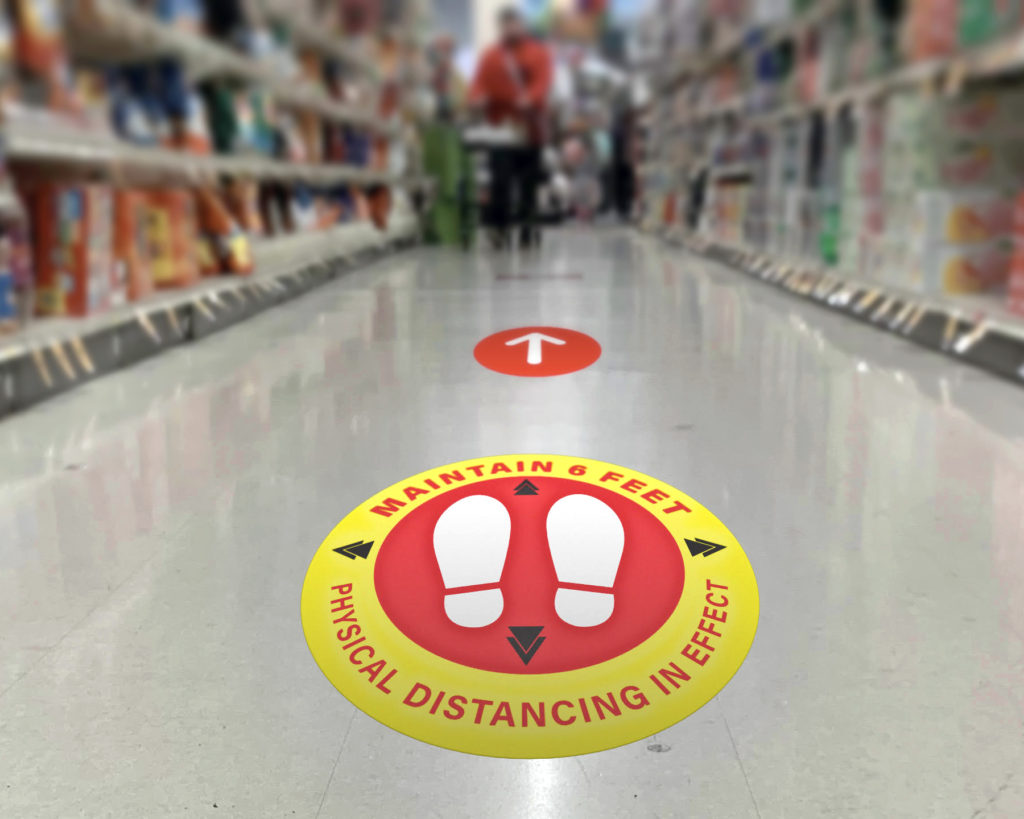 GET READY TO REOPEN
Keep your staff and customers safe. AE Graphics Group has distancing signage solutions for all business types. Contact 519-773-3126 or info@aylmerexpress.ca