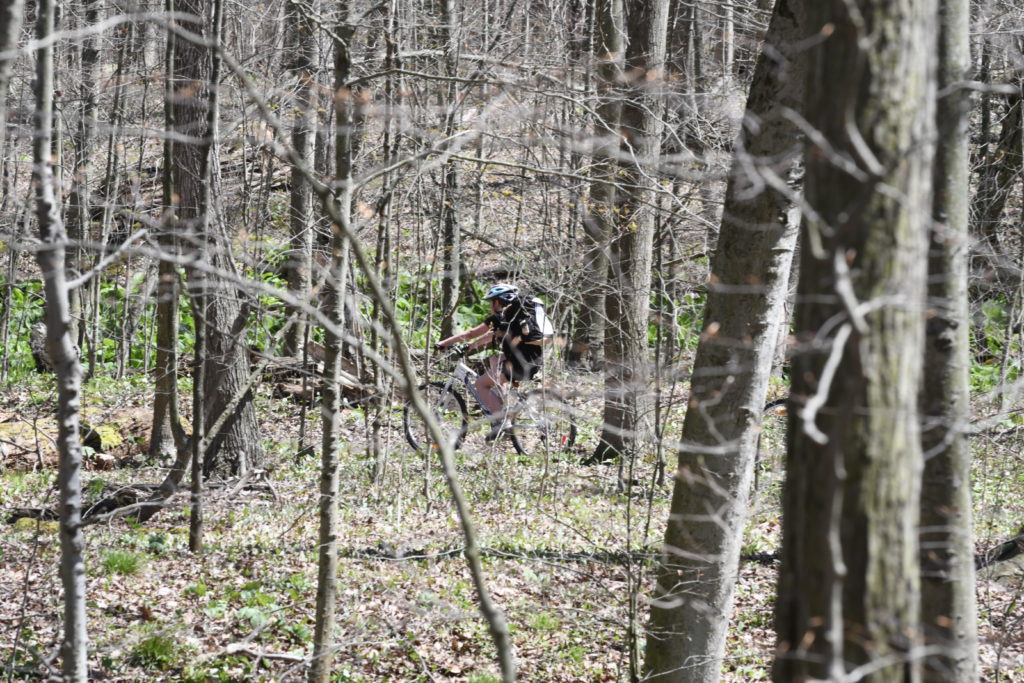 A young cyclist pedalled along one of the trails at Springwater Conservation Area on in early May, taking advantage of warm, sunny weather. The one open parking lot at Springwater was packed that afternoon.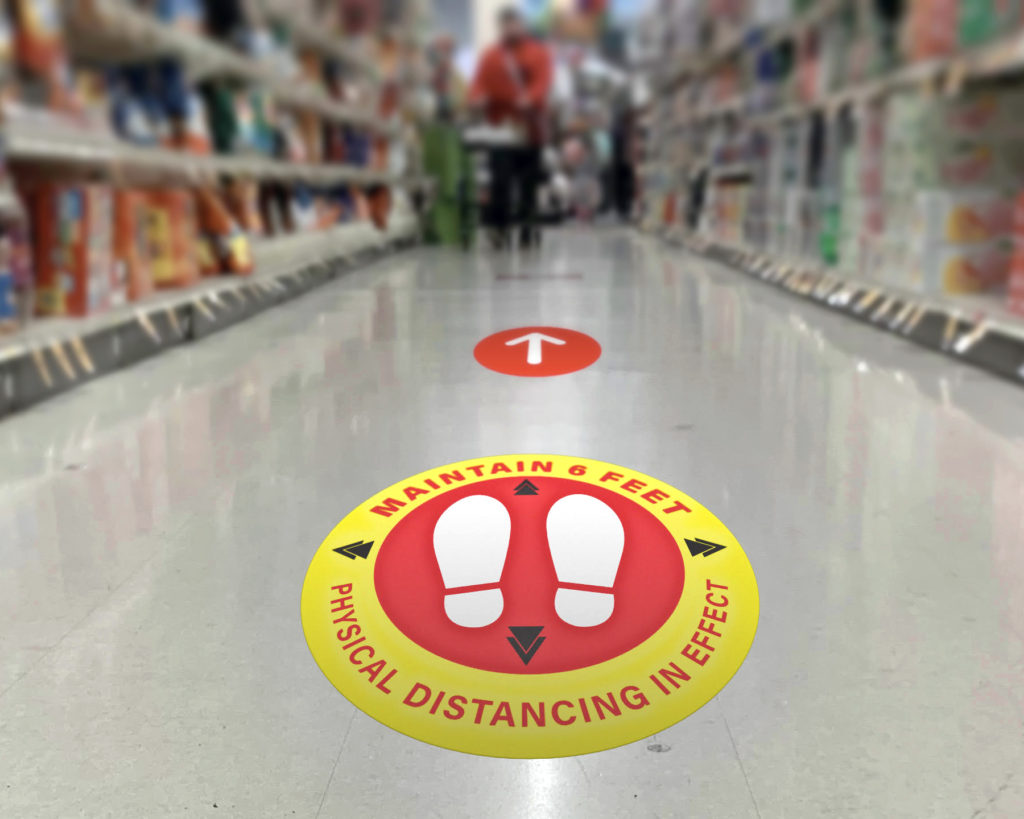 GET READY TO REOPEN
Keep your staff and customers safe. AE Graphics Group has distancing signage solutions for all business types. Contact 519-773-3126 or info@aylmerexpress.ca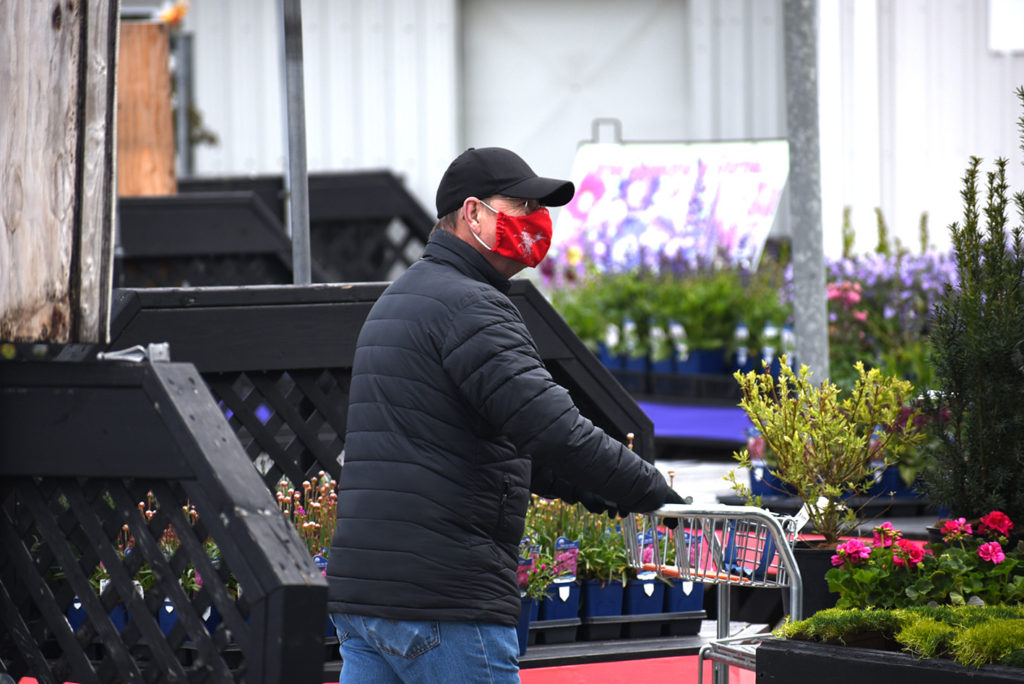 Businesses begin to reopen
A customer browsed the aisles of flora on display at Canadale Nurseries. The business opened their store to customers, in accordance with provincial directives, Friday, May 8. Shoppers are required to wear a protective mask, sanitize their hands before entering the store, and limit their stay to one hour or less.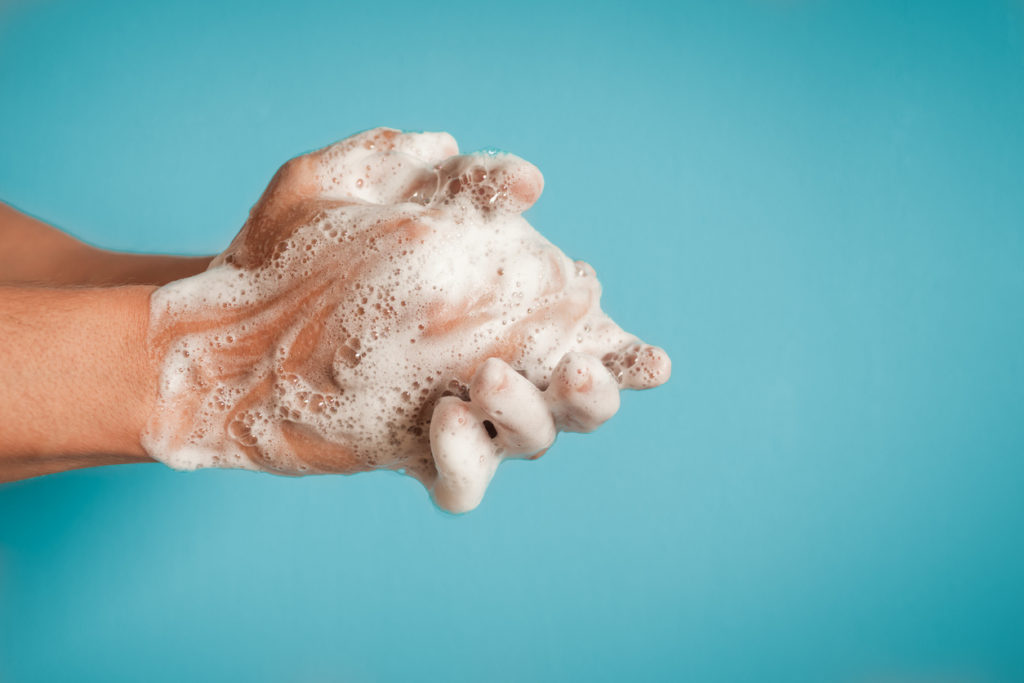 COVID-19 Precautions
Handwashing remains the best defence against COVID-19, as well as avoid touching your face; coughing and sneezing into a tissue or your elbow; maintaining social distancing (1m away) from others; and seeking medical care immediately if you notice any symptoms.
Symptoms can be dry cough, difficulty breathing and a fever. If you suspect you may have COVID-19, contact Southwestern Public Health or your healthcare provider.