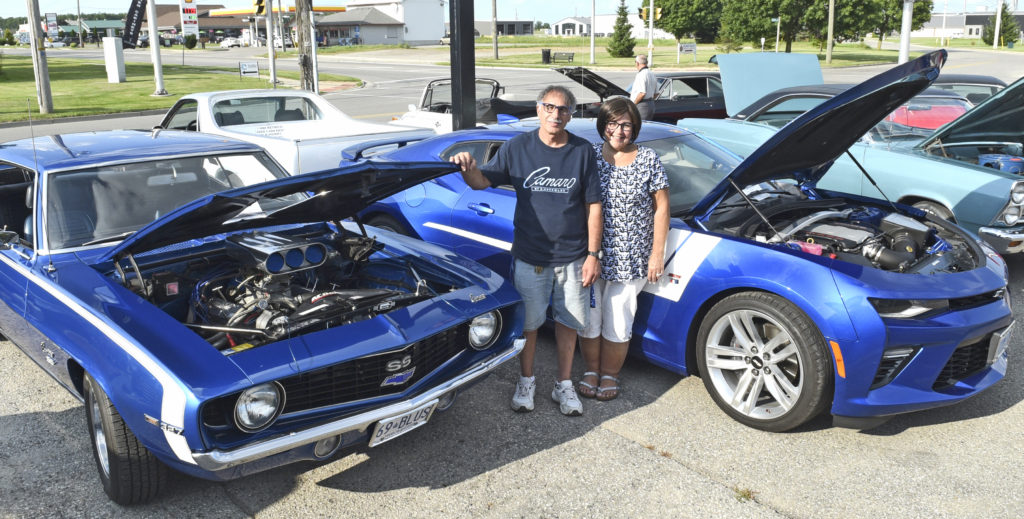 "Twins" at Cruise Night
Mario and Nancy Geraci show their "twins" - a 1969 Chevrolet Camaro SS and a 2018 Camaro SS2 – at an Aylmer Shrine Club Cruise Night.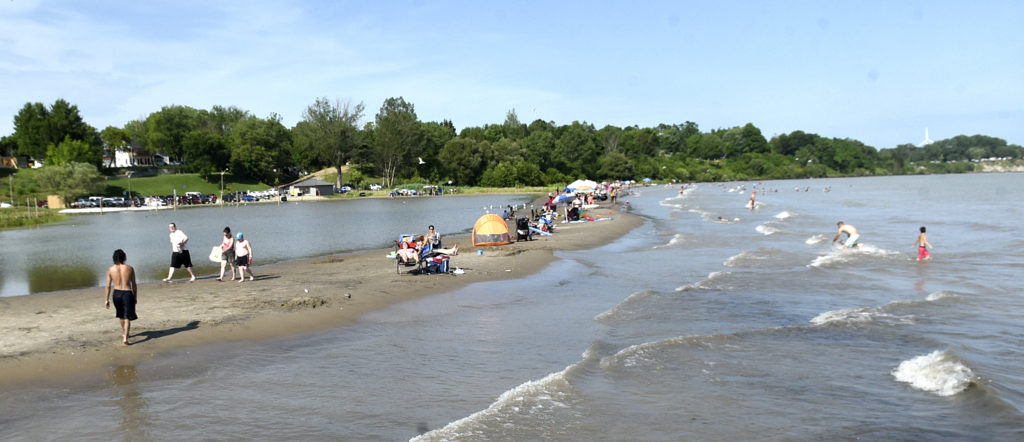 Burwell Beach
The high water level of Lake Erie has consumed almost all of Port Burwell's East Beach, forcing beachgoers to wade across a mini-lake where much of the beach used to be to a sandbar for swimming and sunbathing.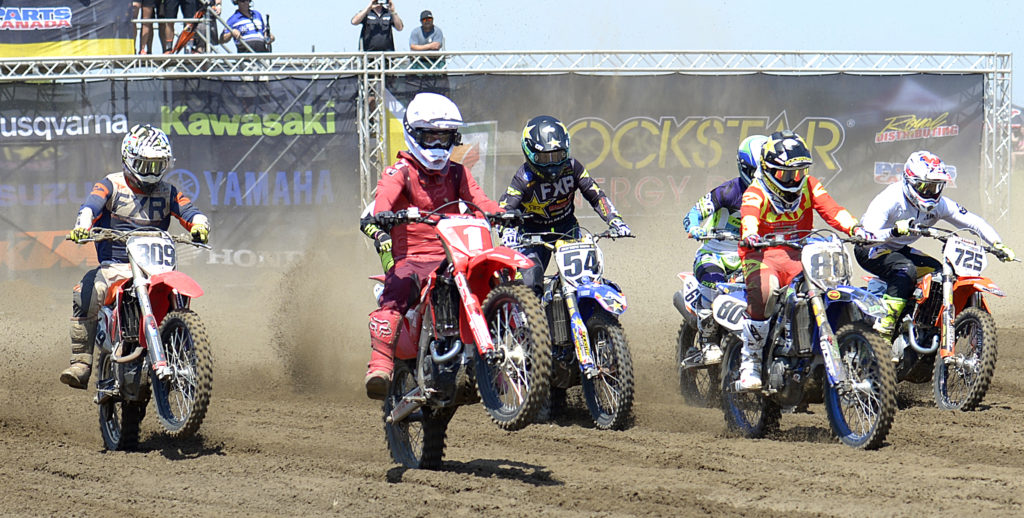 Facciotti charges ahead
Colton Facciotti, #1 in red, balances his motorcycle as he speeds away from the start of the second 450 Pro motocross race at Gopher Dunes in Courtland.