Immunization complacency?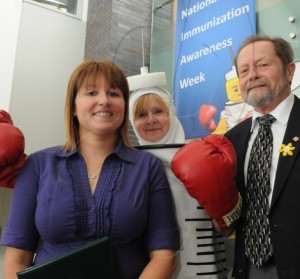 From 2011 through 2013, East Elgin was the epicentre of a pertussis (whooping cough) outbreak that spread to other parts of the province.
Over the two years, Health Protection Director Cathie Walker said at Elgin St. Thomas Public Health Monday, April 28, over 120 cases were confirmed.
She told those attending a kickoff ceremony for National Immunization Awareness Week that the whooping cough outbreak started in a "traditionally under-vaccinated" portion of local residents.
The outbreak was a reminder, she said, of how important immunizations were in protecting not just individuals, but also the entire population, something many Canadians had become complacent about because of the relative rarity of many formerly common diseases here.