What's in the woods at Malahide Community Place?
Thursday, August 10th, 2017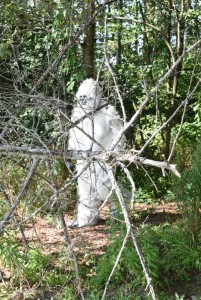 This mysterious creature, believed by some to be a yeti or abominable snowman, and by others to be a volunteer in a furry suit on a really hot day, was spotted by Springfield library Summer Reading Club members as they went on a scavenger hunt Thursday morning, August 10, around Malahide Community Place.
Read more in the August 16, 2017 print edition or the online e-edition.
Photography by : Rob Perry