Martyn over Marr in Central Elgin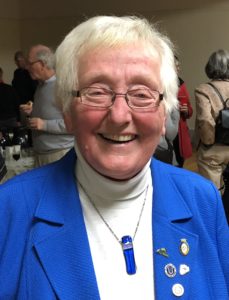 Sally Martyn will be the next mayor of Central Elgin.
Deputy Mayor Martyn, with 2,046 votes, bested incumbent Mayor David Marr iwth 1,752 and rookie mayoral challenger Casey Siebenmorgen with a respectable 489 in municipal voting Monday, Oct. 22.
Tom Marks, a council veteran, with 1,546 votes squeaked by current Councillor Steve Carr with 1,541 and Councillor Harold Winkworth with 1,076 to be elected Central Elgin's next deputy mayor.
Newcomer Colleen Rowe with 722 votes upset incumbent Councillor Dan McNeil with 351 and Kent Keenan with 46 to become the new Ward 1 representative.
Ward 2 incumbent Cr. Dennis Crevits kept his seat, defeating challenger Allison Joseph 631-382.
In Ward 4, Bill Fehr beat Blake Weber 466-344.
And in Ward 5, incumbent Cr. Fiona Roberts held onto her seat, defeating challenger Dani Bartlett 469-267.
In Ward 3, Karen Cook, the sole candidate, had previously been acclaimed.
The results mean four of seven Central Elgin councillors will be women.