Boat abandoned in Port Stanley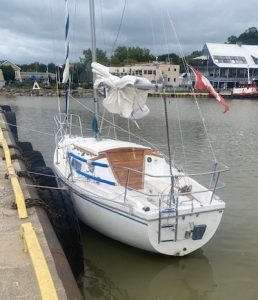 Elgin Ontario Provincial Police officers are trying to determine why a sailboat was abandoned docked to a pier in the Port Stanley.
Const. Brett Phair said police received a report Wednesday, Aug. 30, that a boat had been docked alongside the pier on the west side of the harbour on Friday, Aug. 25, at about 1:15 p.m.
Two white males in their mid-50s were seen unloading several items off the boat and putting them into a Home Depot rental van. They then drove away.
OPP want to speak to those men, or the boat's owner.